The Team Resource Center
St Louis Residential Realtors with 44+ Years Experience
Welcome to the web site that will give you plenty of up-to-date St. Louis Metro area real estate information. Here you will find a wide variety of useful information and resources designed to help you
buy
or
sell
a home more effectively and efficiently in the
St. Louis/St. Charles communities
. From information on the local communities, to advice about searching for a home to purchase or preparing your home to sell, it's all available here on the web site. You can also conduct your own search for properties using the Quick Search option which will allow you to
search the MLS
for whatever you're looking for.
As two of St. Louis' top producing and performing agents, we have been selling residential real estate in St. Louis for the past 40+ years combined. They have a wealth of information and experience to share. They understand the market condition and trends that can directly affect your sale or purchase. So, whether you're buying or selling, feel free to
contact either of us
at any time - they would love to earn your business.
Featured Listing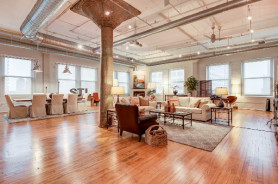 123 Nowhere Ave
Anytown, USA
$419,000.00
4 Bedrooms
,
2.5 Bathrooms
3,244 Square Feet
View Property Details