About Steve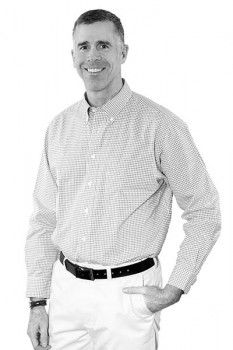 Steve is a native St. Louisan. He grew up in the Sunset Hills area and attended Lake Forest College, located on the North Shore of Chicago. After a year of working as the Assistant to the Dean of Admissions for Lake Forest, Steve was accepted into the nine-month Management Training Program at Mercantile Bank in St. Louis. At the time, it was an extremely coveted program that was ranked among the top management training programs of all banks in the Midwest, including Chicago. It was in the management training program that Steve met Carolyn's husband, Bob, and became great friends from that point on. After three years with Mercantile as a corporate real estate lending officer, Steve decided to get his real estate license and switch careers.
He joined Wallace McNeil Company, a commercial real estate brokerage firm in Clayton, in 1987. Timing was not on his side, due to a downturn in the commercial real estate market in St. Louis at the time. In 1988, Steve decided to join St. Louis based Maritz, Inc., a national leader in the motivation and incentive industry. Steve enjoyed six years of traveling the world with Maritz Travel Company, first as a Travel Director and then as a Travel Account Executive, operating incentive travel programs for Fortune 500 corporate clients. Finally, in 1994, Steve had the desire to return to real estate and try the residential side of the industry. He found his calling in life and has never looked back!
Steve lives in Clayton and is active in a number of charitable causes. He enjoys working out, golf, tennis, skiing, traveling (has a second home in Santa Barbara) and spending time with family and friends. Steve is the proud owner of an adopted rescue dog, a Catahoula Leopard, from the APA (Animal Protection Association of Missouri).